OK your seasons come to an end you're pissed you know you wish you were still riding and having fun. So what's better than riding? How about winning a 155cm 2012 Forum Double Dog Destroyer? Yes that's right the fine folks at Forum let us keep a snowboard for our 100 Days of Reviews and we decided that rather than pawning it out the back of our car in A Basins parking lot we'd give you the chance to win it. How does that sound?
In honor of giving away a board with the title of Destroyer this is going to be a destruction themed contest. We want to see you film yourself destroying your snowboard. Set it on fire, shoot it with a gun, hell drag it behind your car down the highway at 90mph. We don't care how it's destroyed but we want to see the most hilarious destructive video wins. HELL JUST GO BUY A 20 DOLLAR SPECIAL OFF CRAIGSLIST AND BLOW THE FUCKER UP! WE WANT CARNAGE!
Here's the official rules:
Open to U.S. Residents only unless you internationals want to pay the shipping then hey welcome aboard.
Must be filmed and either hosted on Youtube or Vimeo and must mention Destroying a snowboard and Angry Snowboarder in the title
Under 18 get parents permission hell have them help you we encourage family bonding
We are not liable for any damage, destruction, loss, or other things that could happen to you while destroying your board
I can not stress this enough it must be filmed
Submissions should post a link to their entry on this article and use a valid email
There is only one prize so one winner
Videos will be judged on creativity, level of destruction, and how hilarious it is. (Make us laugh)
Keep it legal people we're not liable if you go to jail that's your own stupidity
This board has been ridden for the 100 Days of Review series but only has 5 to 10 days of riding on it
The Board is a 155cm length
Final submissions must be in by May 17th at Midnight EXTENDED TILL WED MAY 31ST AT MIDNIGHT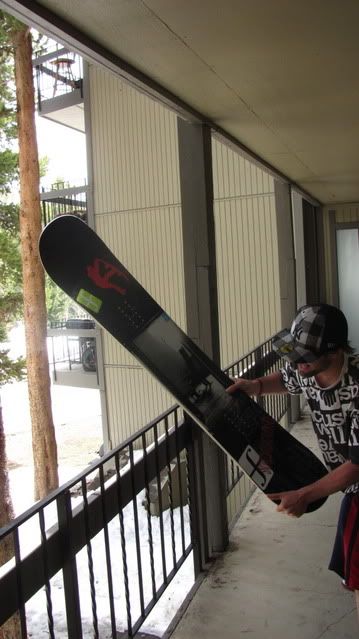 Destroying it!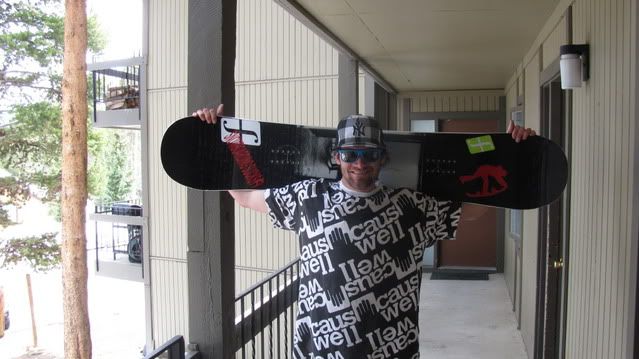 Not Destroying It!