Anyone that thinks snowboarding has an original thought right now needs to realize that's merely a wet dream. We've gone around full circle so many times we're all dizzy and just puking out old ideas all over the design desk. Reverse camber? Nope went and did that before. EST? Baseless bindings anyone? The latest reincarnation of unoriginality comes from a new binding company called Bon Hiver.
The niche they're trying to fill is in strap-in-step-out bindings. Novel concept you strap in then unclick the sub-chassis and you're out of the binding and able to skate around. Slide the binding back in on the lift or at the top and presto you're shredding in supposedly half the time it takes someone to sit down and strap in. Because speed is always the key!
Seriously though is it that hard to bend over and strap in? Or has the greater majority of diabetes riddled North Americans caused a layer of blubber to form around their gut that they can't perform simple tasks like bending over?
Here's the bindings in action:

Bon Hiver Snowboard Bindings FBS Demo On Snow 2011 from Bon Hiver Snowboarding on Vimeo.
Awesome concept right? Oh wait originality is dead Burton did this with their Fusion binding a few seasons back. Here's a nice photo comparison.

Bon Hiver

Burton sub-chassis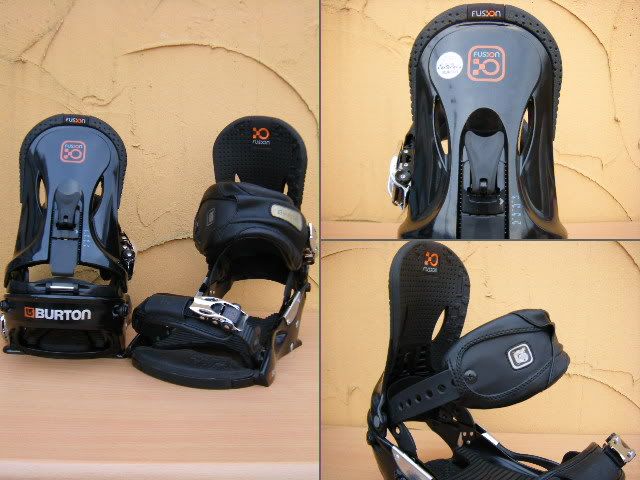 Full Binding
Anyone notice some similarities? The concepts are the exact same but the way they attach is a bit different. Over all it's just originality being dead. But need more proof? Here's an excerpt from a press release, "Bon Hiver®, a recently established company, has developed technologically advanced snowboard bindings that aim to progress the sport forward. The binding's abilities have never been seen before in the sport, and firmly place Bon Hiver® as a new pinnacle for snowboarding."
That's highly progressive let me tell you! Burton thought it was so progressive they canned that line after one season. Guess that means they've been seen before.
While this might fill a specific niche in snowboarding and there's certainly people that constantly demand something like this there's also a lot of things that needed to be considered. The biggest being that you're putting more moving parts into a product that has a lot of forces from multiple angles being driven into it. More moving parts more problems thats a given hence why the vast majority of bindings are actually pretty simplistic and go for a minimal amount of moving parts.
Hey just what I want is to have a pull pin that looks like a left over from a World War II grenade to release me. I wonder if these things come with a warning label saying do not attach your leash to the pull pin? Or better still when you come off a jump and start rag dolling what happens when the tip digs in and your body keeps twisting? Does it break off or will the pin hold you in and just twist the mounting disk?
Revolutions come from all angles but is this a revolution or just a rehashing of something that Burton the biggest snowboarding manufacturer in the world has once done? How much faith would you put into a product of this caliber that has more moving parts, might give you some ease of entry, and hasn't been proven?