So, you might´ve managed to read about our arrival to France in part 1, this is picture time. Those of you with mild ADHD might find this a bit easier to "read" (I supposedly have a mild form of ADHD myself, so I can make as many fucking jokes as I like about it, foo´!) There will be pictures of skiers in here, but they are rippers, and you suck if you don´t like it.
The gang posing at the resort of Mont Genevre, bordering France and Italy I think this is on the Italian side of things. From left to right:
Morten, Marius, yours truly; Arild, and Stian.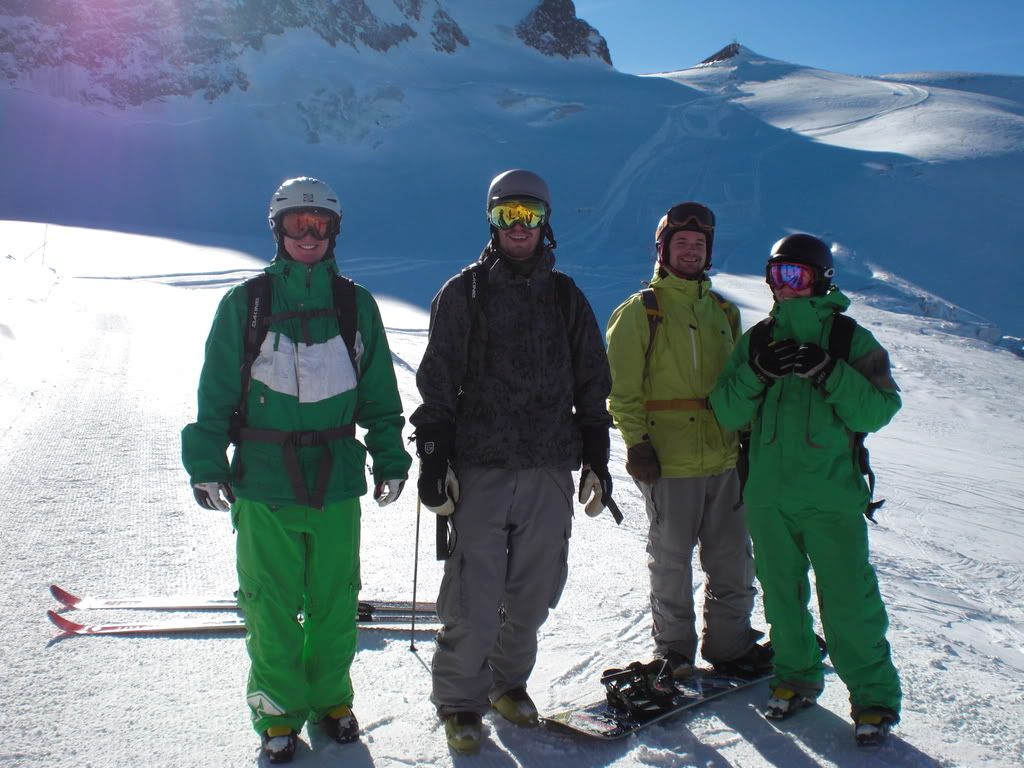 The trek up to the summit of Mont Genevre, guided: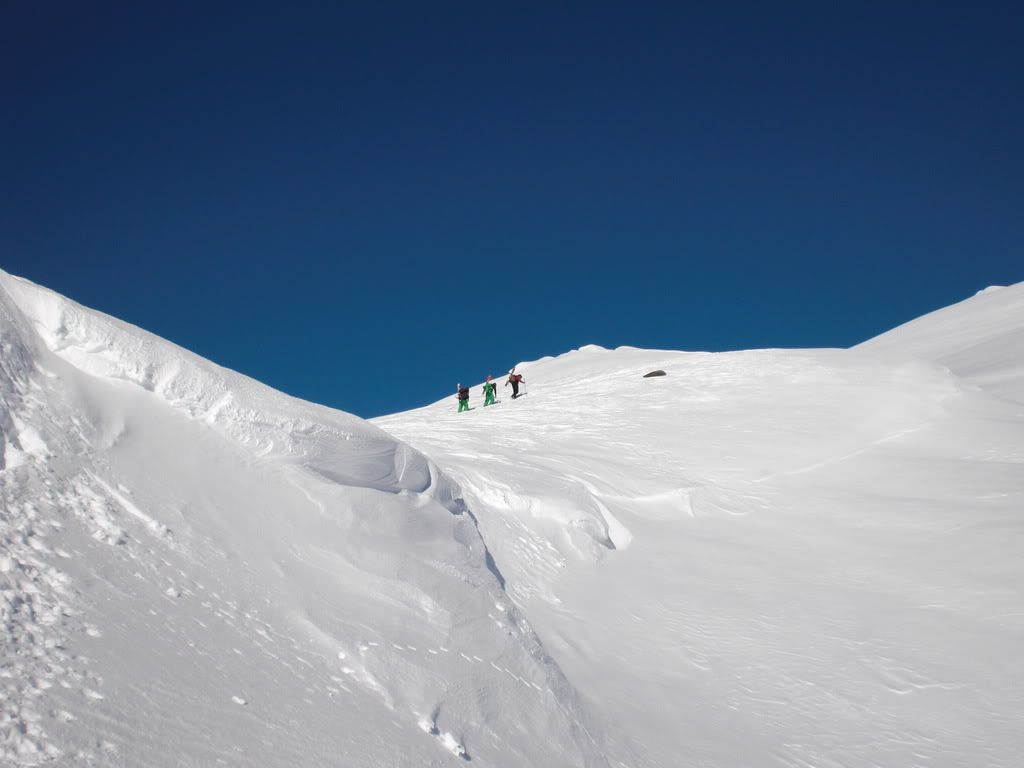 The actual summit:

Later that day, we are on the Italian side now – the peak of Mont Genevre: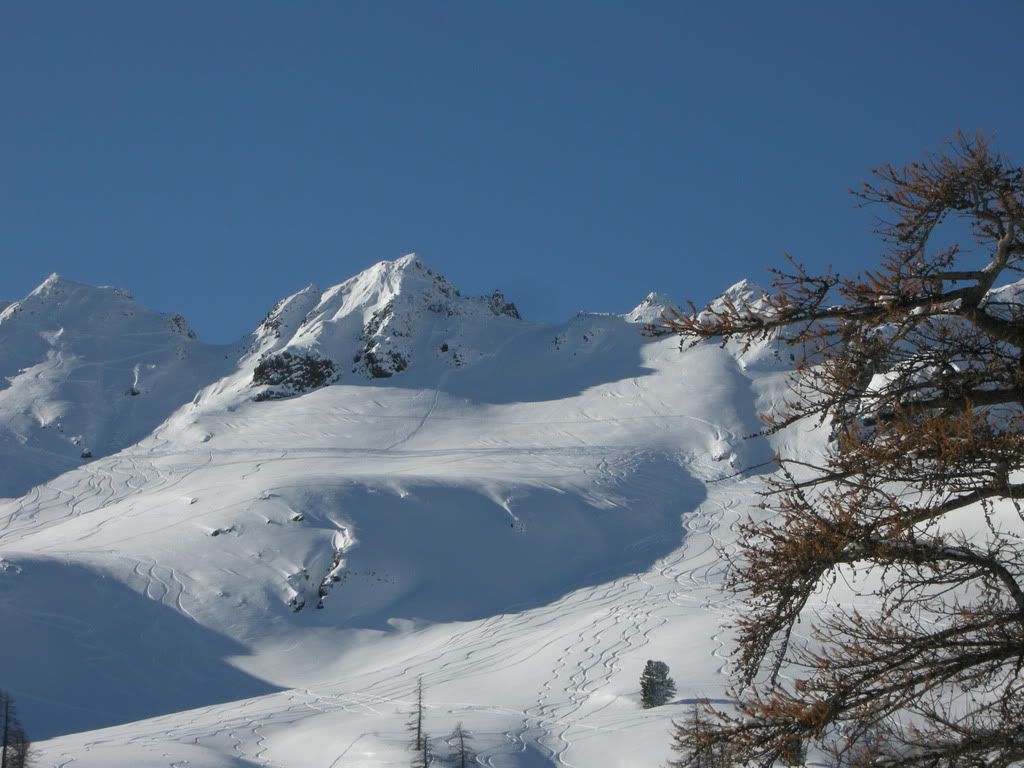 Angry snowboarder (and why it sucks being on a snowboard in flat, deeeep spots), part1: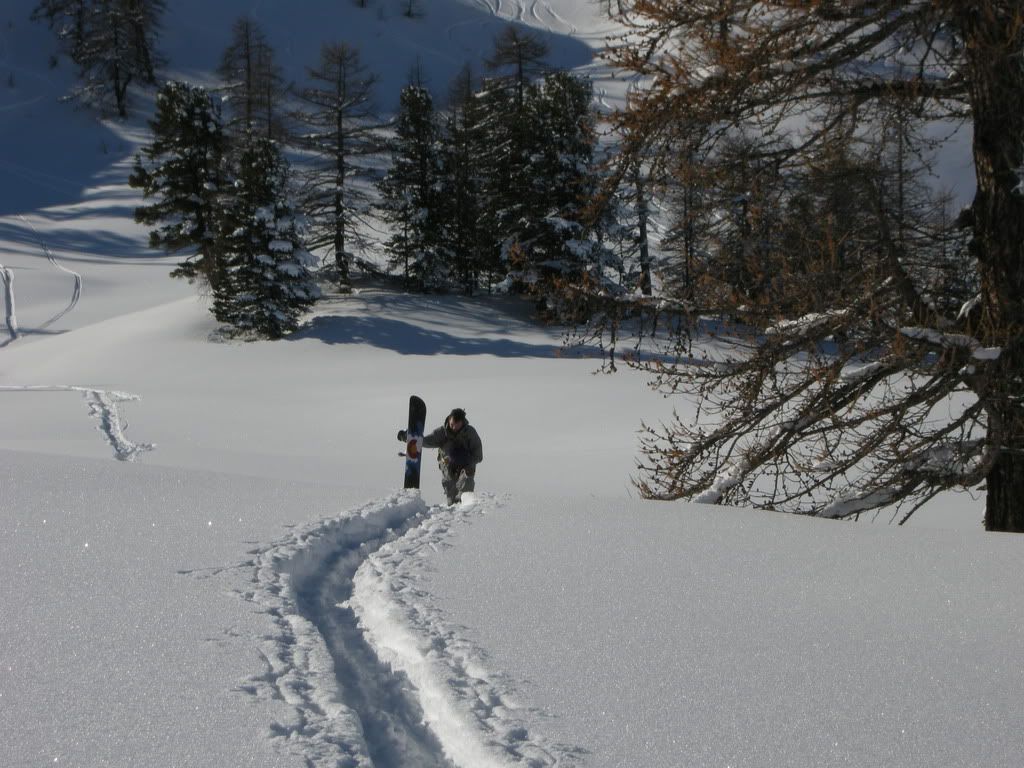 Angry snowboarder (etc…), part2: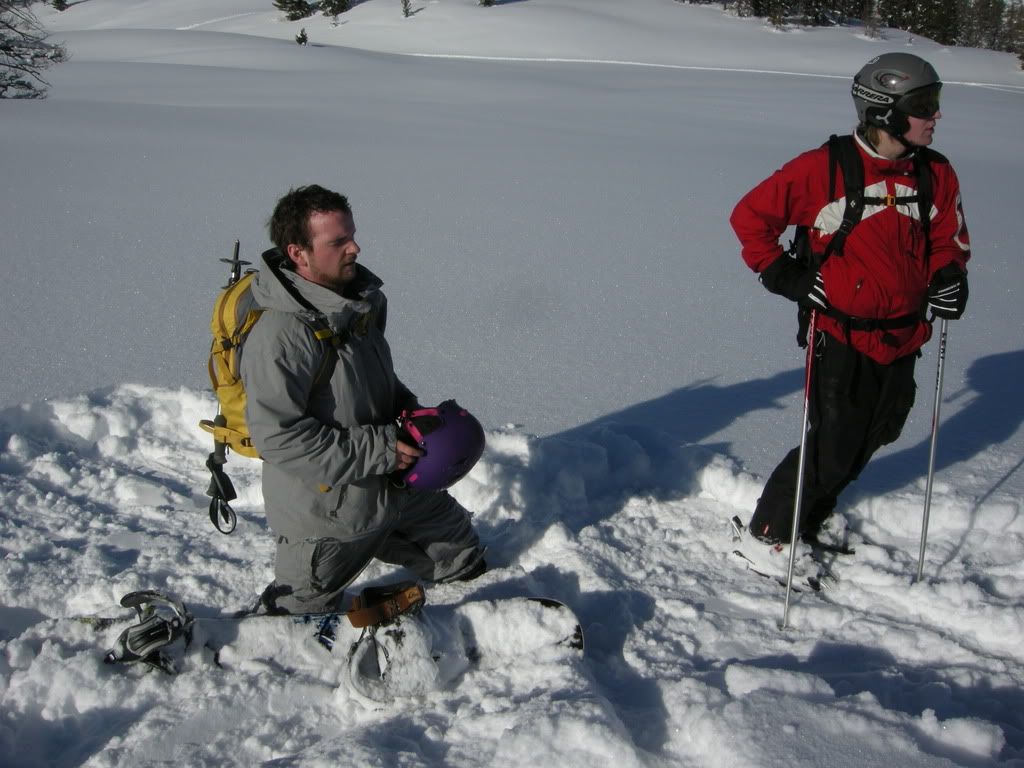 Some pictures from Monetier-Les-Bains, a sweet little resort, part of Serre Chevalier.
Pow with Marius: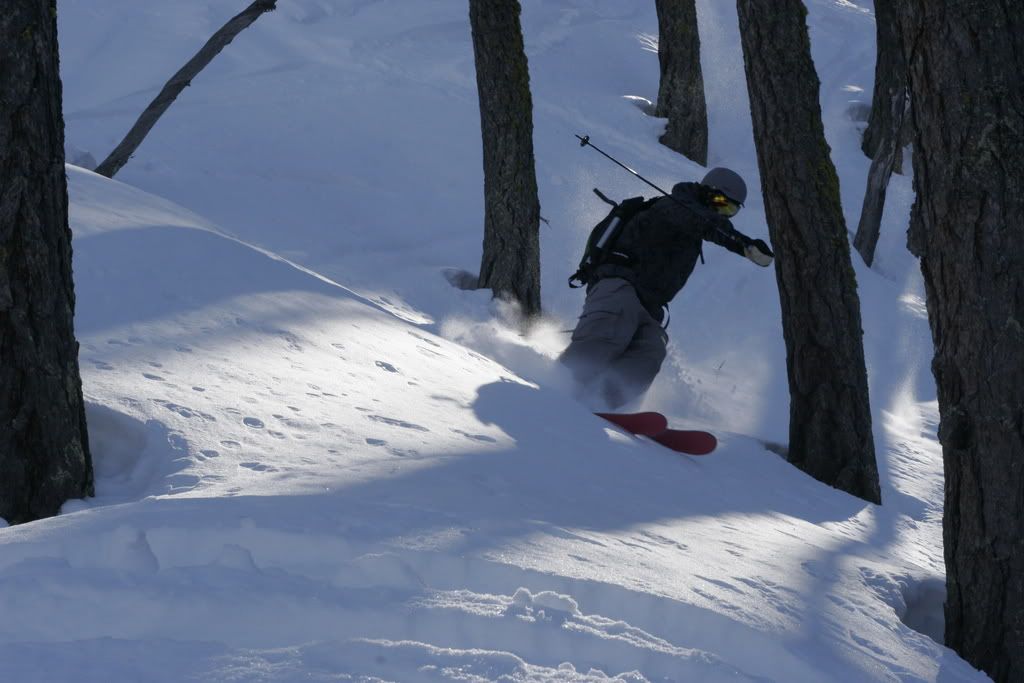 Pow with Morten: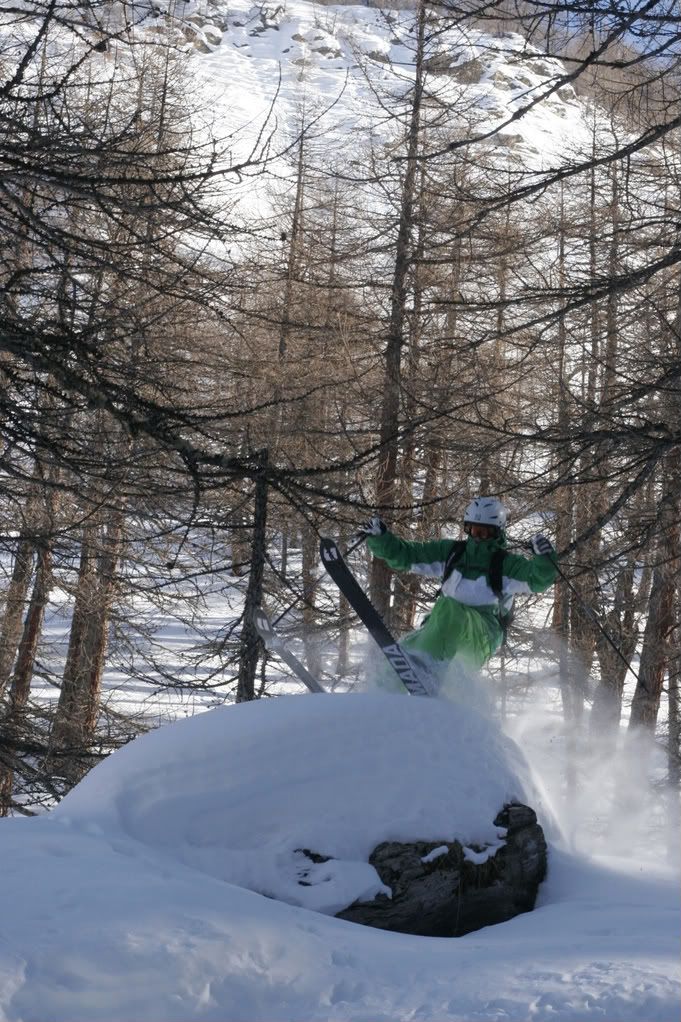 Pow with Stian:

Pow with Arild: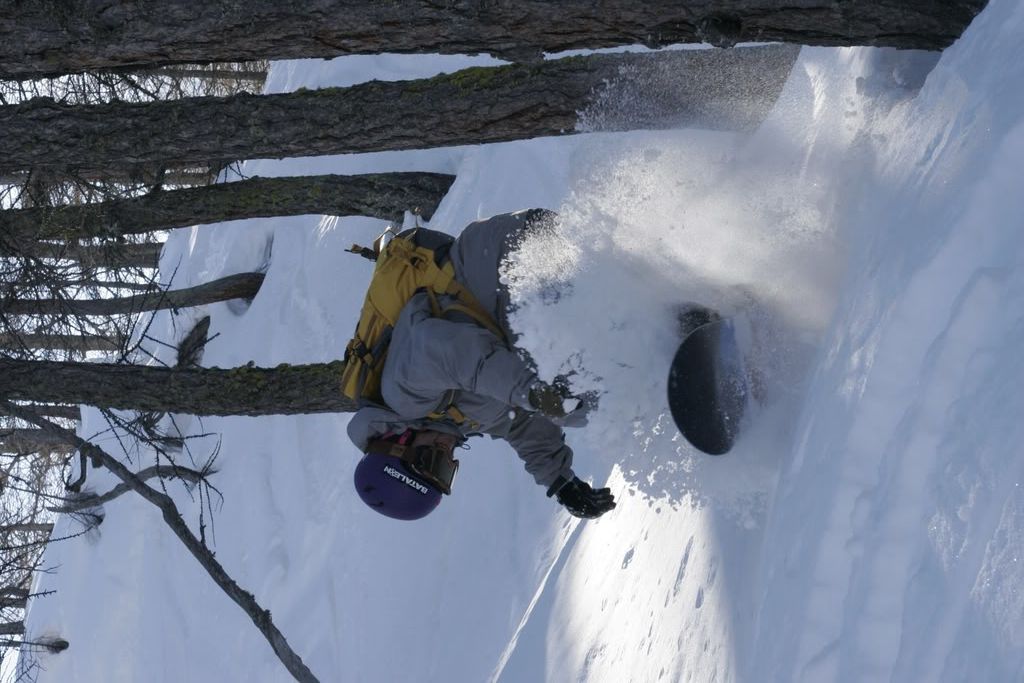 More pow!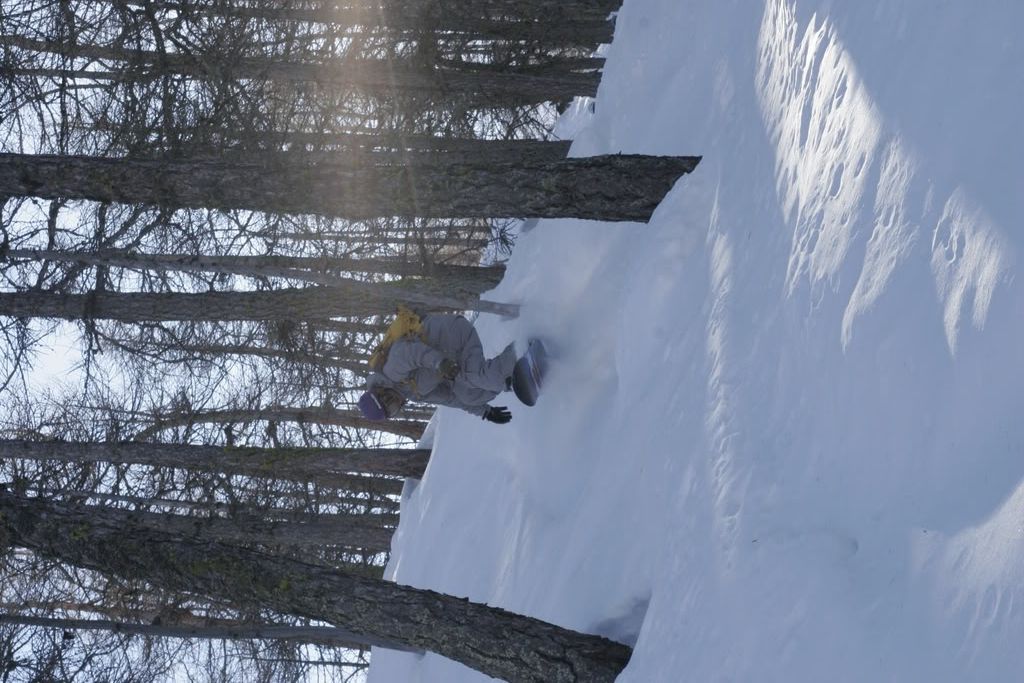 Stian attempting a cork seven with Dynastar XXL 194s: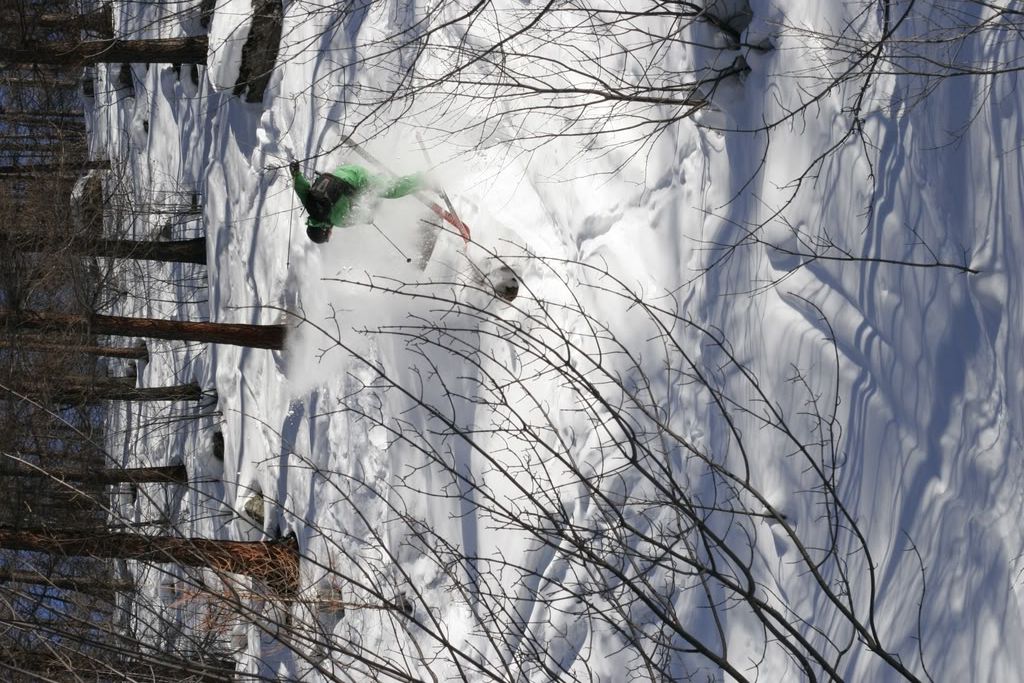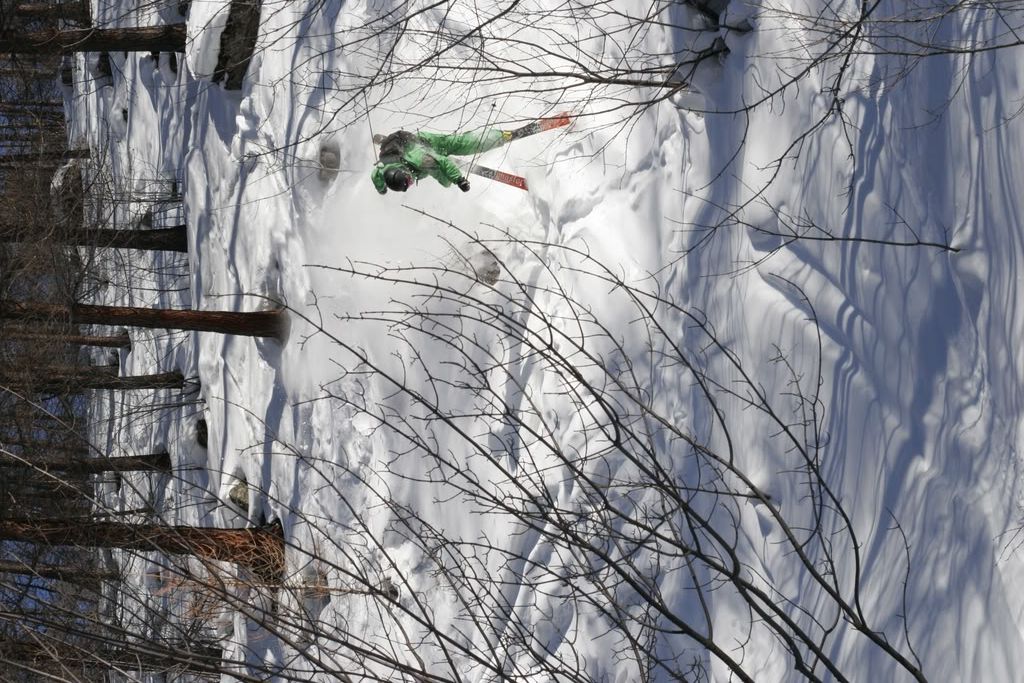 You can see how well that went…
Kiss the tree, Marius!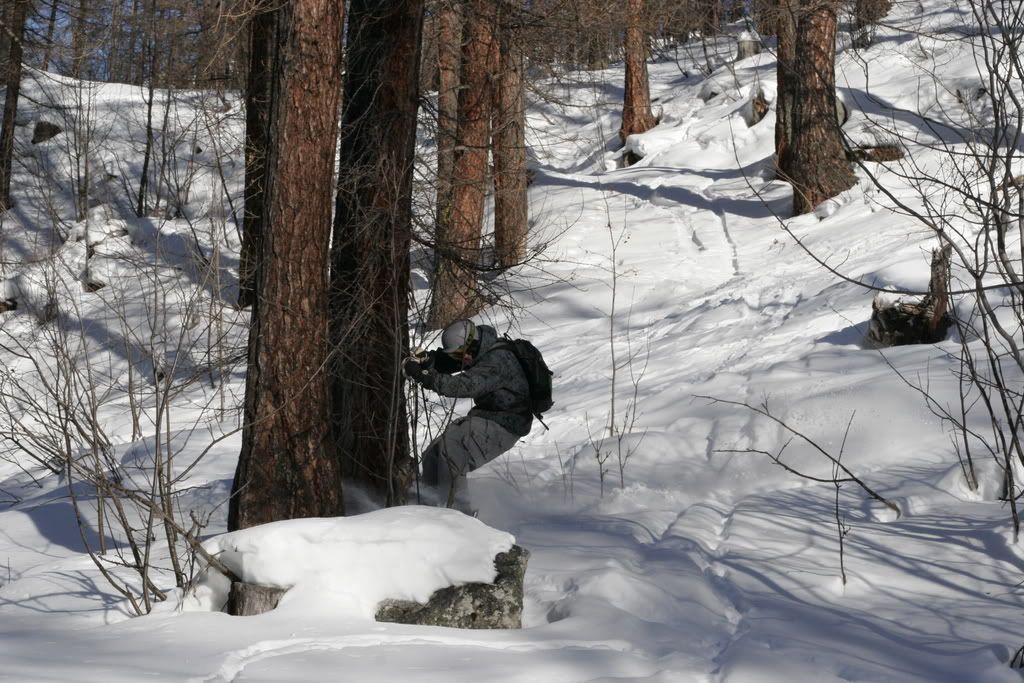 My ass: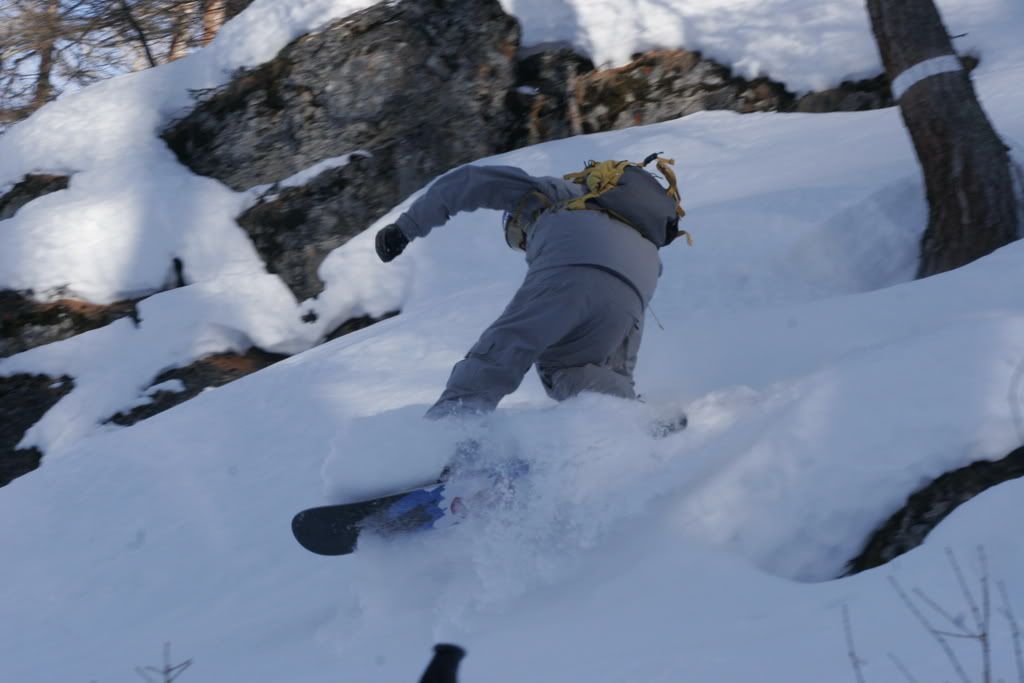 Finally, some shots from La Grave – no snowboarding shots of me, though, as this was a mixture of shit, ice, crud, fear, steep stuff and crevasses, and some pow in the middle (I wished I was on skis that day). My legs were toasted by the end of one ride (took about 45 minutes – 3500 something meters ASL – 1400m ASL.
Porn for ice perverts (Gary!):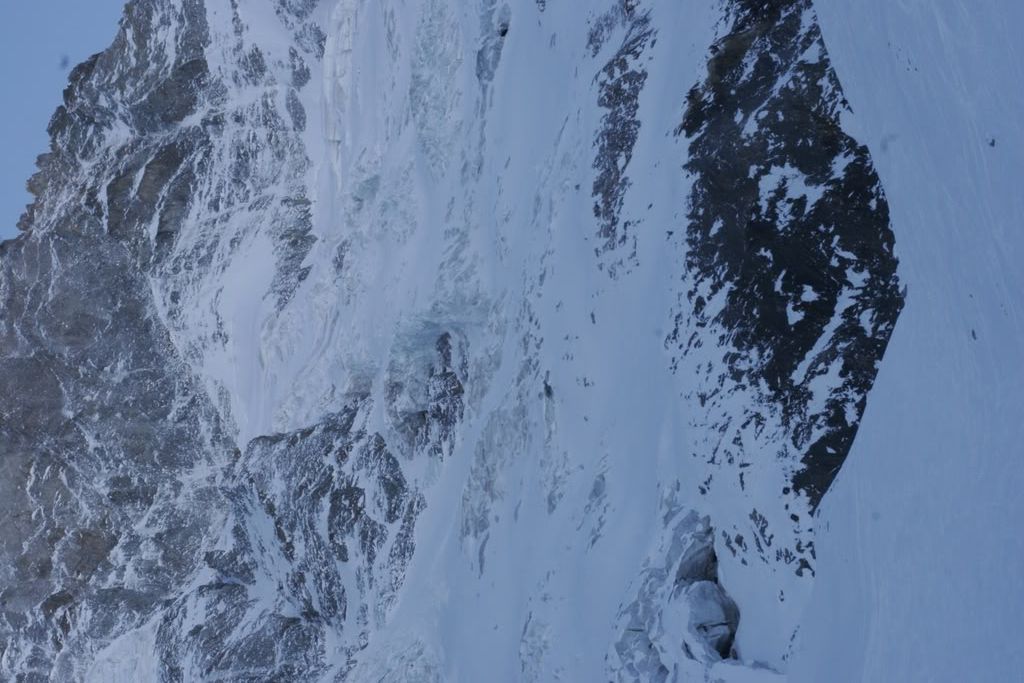 My buddies: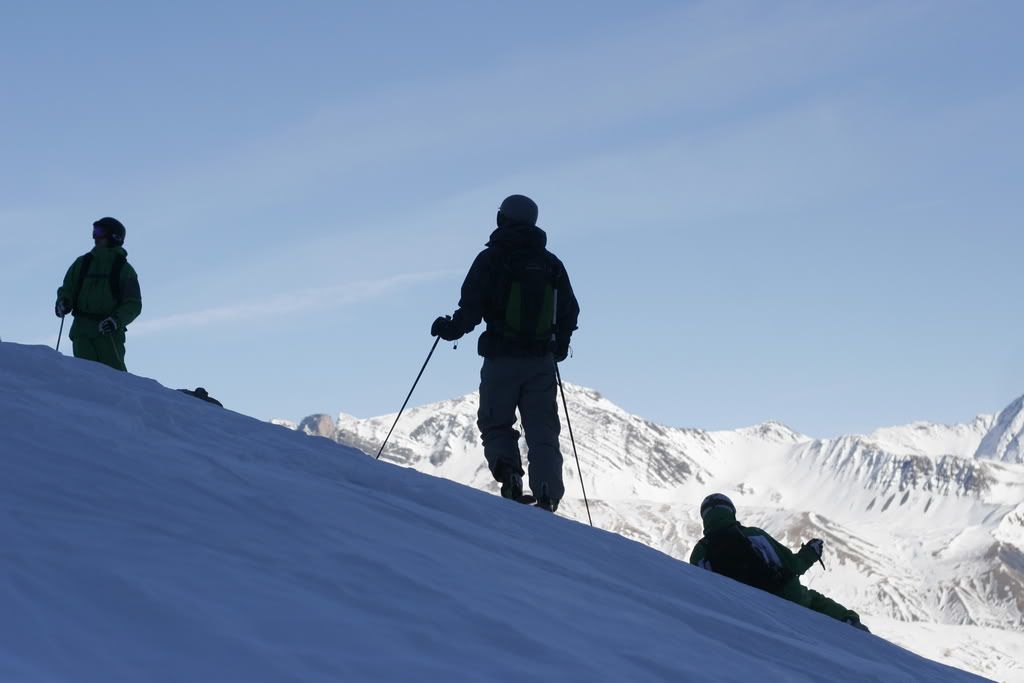 Would´ve been a nice slash in pow pow: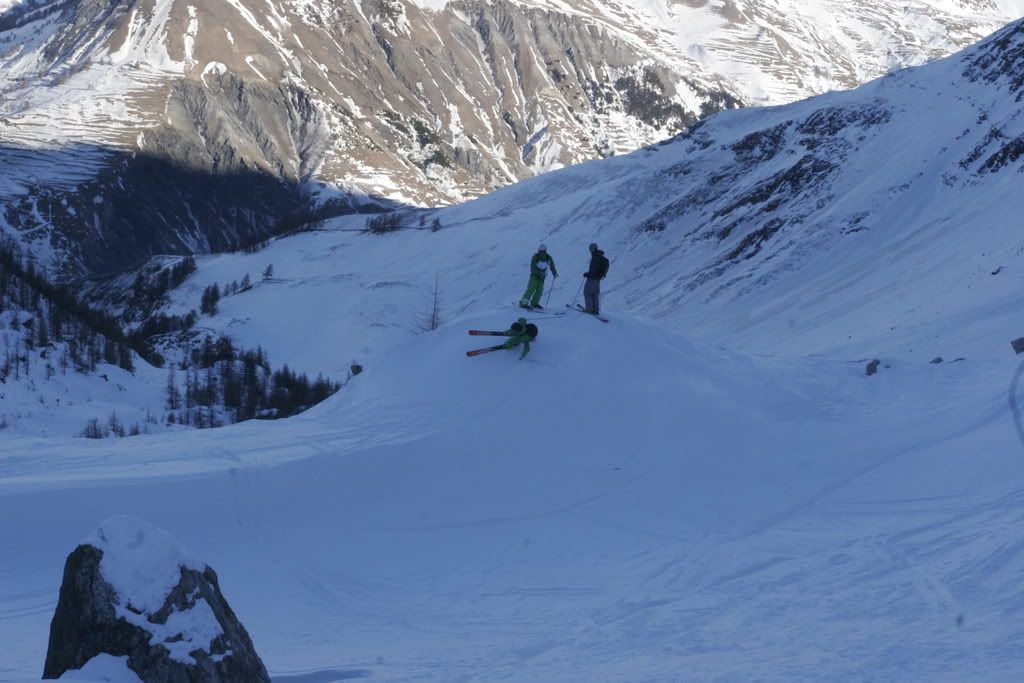 River bed huck: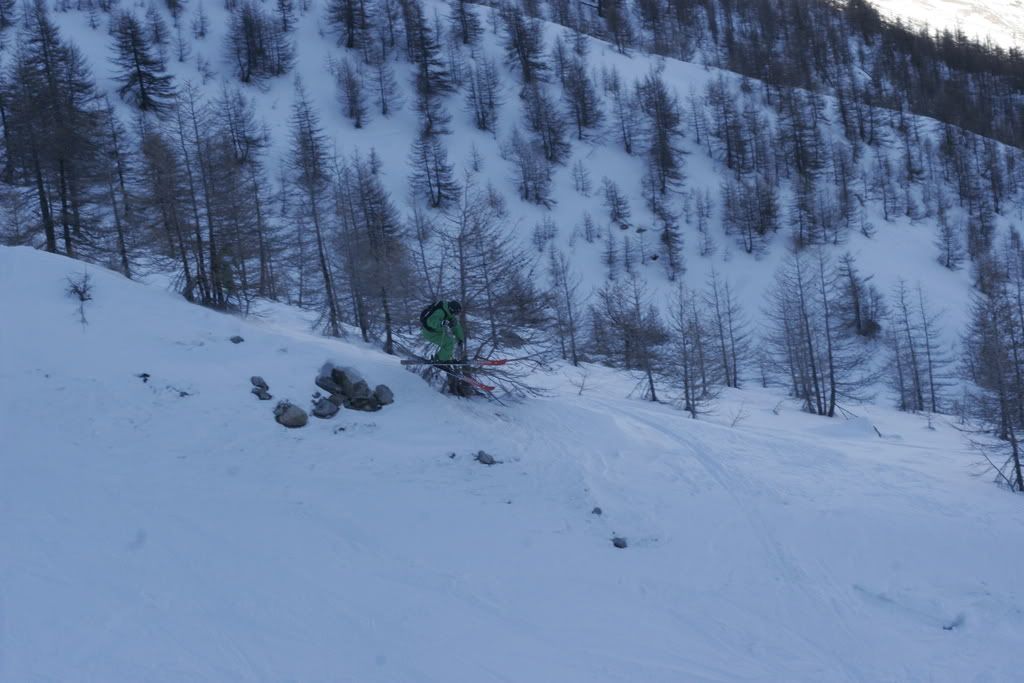 Marius rocking out some ski ballet:

View from the first gondola station, on the way down:

Bottom line: La Grave is the gnarliest fucking place I´ve ever seen. There are literally shitloads of small resorts within shortish drives, and lots of microclimates going on. So if it´s really shitty in La Grave, take a bus or hire a car, and go somewhere else. I can wholeheartedly recommend staying at the Skier´s Lodge, and the owner is one cool cat. Go there, some day. You´ll be fucking stunned.