Last year I introduced you to some of the Failed Pitches of 2010. I had fully intended to make it a yearly article but alas as the site has grown so too have the companies that pitch horrible ideas to me. Now as anyone knows the snowboard industry is in dire straights with people working in marketing that aren't part of our industry. Here's a look into the email correspondences I have with these people.
First up is the EXTREMEly awesome email from Sal who represents some kind of testicular shrinking pill company.
Hi,

I'm from Delta Direct Marketing and we represent a bunch of health and wellness products. We are very big fans of your blog and very impressed with your reviews as well as your followers. I also attended your conference at the Blogworld Expo in NYC, and was very impressed.

Would you be interested in doing a promotional giveaway and/or review of one (or more) of our health and wellness products?

If you do not wish to do a review on one (or more) of our products we would be happy to submit you one of our own reviews for you to post. It would include a basic review, product detail, customer feedback, as well as video blogs and responses directly from randomly chosen users of our products.

Check out http://www.gammao.com/ and let me know if you'd be interested in sampling one (or all) of those products.
We would ship you out any products, at absolutely no cost to you.
If you wish, we can also provide extra items for you to conduct giveaways for your fans & followers.
I'd like to point out that in no point in time have I ever been to NYC or hosted a conference. Kudos to him for meeting me at a place I've never been. Now if you actually check out his link you'll be introduced to a product that looks like a pile of balls.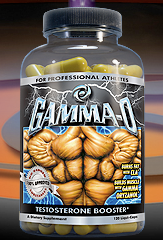 Seriously it looks like balls.
Sal,
Please don't email me with these ctrl c/ctrl v'd emails about a product that does nothing towards the demographic my website reaches. Perhaps if you had a product that actually reached the snowboarding industry I'd be slightly interested in dealing with you but for now I'm not. If you do not have anything that is snowboard related do not email me it's a waste of yours and my time.

Also on a side note you might want to tell the art department that made the packaging on testosterone booster that it looks like a pile of testicles. Not exactly the best graphic imagery to use when selling a product.
Now most people would realize at this point their product isn't going to get endorsed. But Sal he's a trooper and sent me another response.
I apologize, and did not mean to offend you in any way. I think you may have based your e-mail on our test booster. Our new pre training formula (not the test booster) is taken by many athletes, including Johnny Strange (http://en.wikipedia.org/wiki/Johnny_Strange), who not only endorses our product but loves it. He is big into extreme sports, and as you know snowboarding is an extreme sport. It's used to give you energy, focus, strength, and endurance, which essentially applies to snowboarders as well. Again, I apologize, but hopefully gave you a better understanding of our product. Thanks and have a great day!
Still pitching those ideas and using marketing ploys from the 90's. Man snowboarding is EXTREMELY EXTREME!
Sal,
Snowboarding's a culture not a sport and it hasn't been "EXTREME" since the 90's and even that was a played out marketing pitch. I don't know who Johnny Strange is but with a name like that I'd hope he was part of a metal band that sacrificed kittens on stage to his Unicorn god Pyrexor.

I'll tell you this right now those supplements are some of the worst things you can put into your body much like an energy drink. It slowly kills you with a list of health problems I could go into if I needed but I won't.

And the packaging seriously looks like a pile of testicles. I've shown it to 5 different people and the consensus is just that. Not the image I want when I'm about to get pumped and DO THE DEW while getting EXTREME and riding the RED BULL!

As I said unless you have something that directly pertains to snowboarding, the snowboard culture, or benefits snowboarding 100% directly and you can email me without the use of ctrl c/ctrl v then we can talk otherwise do not contact me. You people are part of the problem with snowboarding, I am part of the solution.

Have a great day and don't get too pumped on being EXTREME!
I think that perfectly illustrated how I feel about his product. Poor Sal he's probably just getting extreme in his cubicle with his awesome Ctrl c/ Ctrl v skills.
Going along with the Ctrl C/ Ctrl V skills is Calvin from some other marketing firm from NYC. See if you can find what's wrong in this email.
This is Calvin from Big Fuel in NYC. We're running a cutting-edge contest on behalf of GORE-TEX® Outerwear where snow sports enthusiasts and participants can upload a cool video of themselves doing something fun or interesting out on the slopes such as a trick or a cool move. Fans will vote on the top 10 best videos and the winners will receive a pair of the "The Jeans" (the snow pants that the US Olympic Snowboarding team wore in the 2010 Olympics, one of the hottest snow products on the market this season). Participants are encouraged to solicit votes from their friends by using Twitter, Facebook or even e-mail. The best overall video will win a grand-prize of an all expense paid trip to Jackson hole!

This contest is live today and final winners will be announced on March 13th. I'd love if you were able to post a blurb next Monday about the contest to your Dragon Alliance Blog readers! I am happy to send a follow-up/reminder email on Monday with the link to the micro site where the users can upload their videos and vote on others.
Yep this is what I deal with. Note to marketing people if you're going to be copying and pasting you might want to proofread.
Next up we have a dumb Mommy Blogger that some how found a way to have companies believe she understands this social media marketing thing. Here's our email correspondences. Watch for it to go south in her second email.
I'm Jenn and I'm a blogger for WePay.com. Sadly, I'm not spreading hate today. 🙂 I'm writing because right now we're doing a $500 Ski/Snowboarding Giveaway (no registration or anything necessary, you just have to "like" WePay on Facebook.) Because you write Angry Snowboarder, I thought you might want to share this sweepstakes with your readers or enter yourself.

WePay is like "PayPal for regular people" and allows you to easily and transparently collect money from people for things like renting a ski house or other group travel, selling tickets, and collecting donations to a good cause. In other words, collecting money for anything from more than one person is a hassle. WePay makes that easy.

Here's a link to the sweepstakes:

http://apps.facebook.com/sweepstakeshq/contests/88545?ogn=facebook&ref=mf

It ends Tuesday, January 25th at midnight PST.

Also, if its easier, I have an unpublished guest post "The 10 Commandments of Renting a Ski House" that is available to any blogger who would like some funny skiing content. Click here to have a look and let me know if you'd like to use it. It's a little ski-centric right now, but can be easily altered to snowboarding.

And finally, don't take my word for it about how cool WePay.com is: check out our various media write ups in the NY Times, Wall Street Journal and others.

Don't hesitate to email or call if you have any questions. Thanks and have an especially angry day!
Oh look I promote them and nothing in it for me but I can have an especially angry day.
Jenn,
I just have to ask what's in it for me if I post this or your other story. It doesn't fit what I do and it's obvious that the ROI is beneficial solely to you and the companies you represent. Seems kind of one sided when you look at it that way.
Now here's an introductory into what not to say to someone that wasn't looking for advice, especially when the person giving advice does not work in the same industry as you.
You didn't have your rates posted, so I thought I'd give it a shot. (Plus, as a blogger, my first question is usually "Will my readers like it?" more so than "What's in it for me?") Feel free to come back with a number for a sponsored post and I'll see if I can make it happen, but if it doesn't fit with your readers, I really don't recommend that.

Also, seriously, if you are interested in more advertisers or sponsored content, post your rates. Make them higher rather than lower, too. You have a good, unique voice and people will take you up on it. Plus, you hit a really specific niche. People will pay for that niche.

As for this campaign, I've had a large enough response where I doubt I could make a sponsored post happen this year even if it did fit in with your plan for your blog, but I personally like your blog and think you'd be an asset to companies targeting your demographic. Pleasure doing business with you. 😉
And here comes a turn for the worse for dear lil Jenny.
Jenn,
I didn't ask for advice I asked one specific question that you still haven't truly answered. That question is how I gauge who I associate with and let do anything with me. Instead you took it upon yourself to assume I was in it solely for monetary gain and then proceeded to tell me how to run my site. That speaks volumes about you, how you do business, and the companies you represent. I've worked in sales my whole life, as has my dad, as has his father before him. I've seen pitches like this before and been on both ends of them, it's nothing new and while I know you're trying to make your money you failed at the one key point, answering the needs of the customer.

I know my niche, I know my voice, I know what my readers want, and I'm not oblivious to the fact that I took something from a complete joke to one of the biggest independent voices in snowboard media. Everything I do has a reason while it might not fit into your model of how a person should do it, it works real well for mine and my goals.

Also word of advice don't ask for what it would cost to do a sponsored post in the first paragraph then in the last one say you doubt you could make it happen. Seems to be a bit contradictory and shows you really don't know what you're doing. In the future bring your A game if you're going to propose something to me and my readers I know what's in their best interest.
Seriously why is there any need to even tell me how to run my site? Oh well one last response from this supposed professional blogger. Fuck why would you want that title in life?
Let me apologize. And not a "my apologies," either. I'm sorry. When I received your message back the first line contained the words "What's in it for me?" And I made some (incorrect) assumptions.

To answer your question, I contacted you because you run a snowboarding blog, I was given a list of skiing and snowboarding blogs, and told to offer free blog posts to skiing and snowboarding blogs. As I said in my original email, this is not my everyday job, I'm a blogger. But I would like it to be. You definitely let me know that apparently I have a lot to learn.

I'd like to stop corresponding now before this communication gets anymore heated. But seriously, I didn't mean to offend you and I'm sorry.
People want to know what's wrong with snowboarding? It's hiring these dumb fucks that don't snowboard that suddenly think we're like every other industry. So if you work in marketing and feel you're going to contact me make sure it's something I'd actually consider otherwise don't waste my time.