Located in the heart of the San Juans in the town of Silverton sits Venture Snowboards. Focusing more on the big mountain and backcountry aspects of snowboarding this brand has continued to flourish while remaining true to the mountains and being American made. Here's how their big mountain twin stacked up.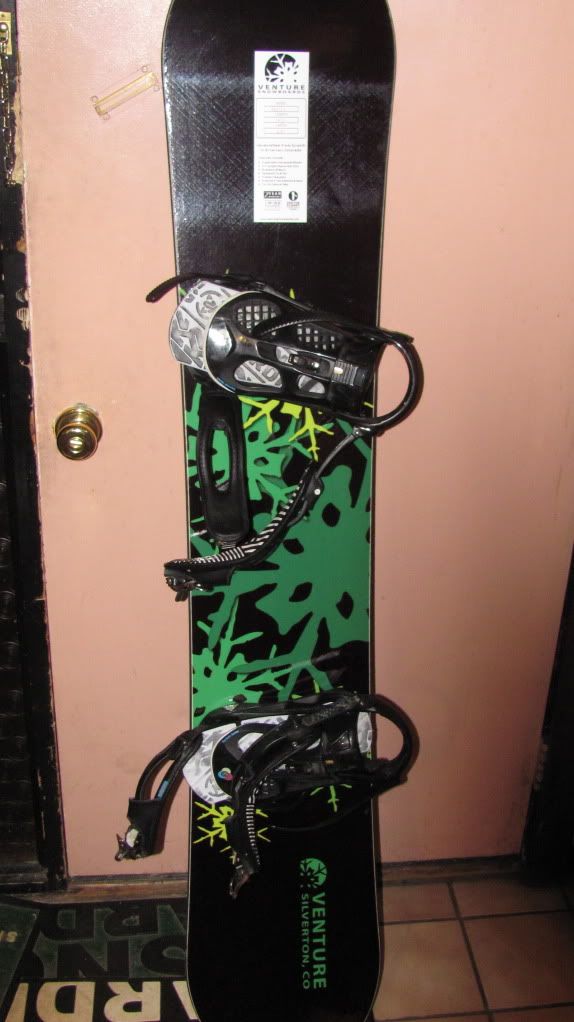 Board: Venture Helix
Size: 162
Camber Option: Three stage rocker flat between the feet and rockered tips.
Bindings: K2 Formulas
Stance: 22.5
Angles: 18 Negative 15 Goofy
Boots: K2 T1 DB Size 10
My Weight: 160
Resort: Breckenridge
Conditions: Powder at around 6 plus inches, warm sunny skies, mashed potato snow, dust on crust, typical spring snow storm conditions.
Preconceived Notions: A big mountain twin rockered stick designed for hard charging seems like you could launch some stuff on it.
Flex: The flex isn't for the weak it's definitely on the stiffer all mountain flex. There's minimal torsional give and the tips are just a hair softer than between the feet.
Stability: It's not a damp board but the stiffer flex is very stable especially in chopped out mashed potato snow.
Ollies/Pop: There wasn't a lot of pop to this thing due to the stiffer flex pattern. I hit some 20 plus foot jumps with it and while real stable on the landing the pop wasn't there and you would just let the lips huck you.
Butterability: Do pow slashers count?
Cruising: Railed a turn real well. The one downside was on flat icy cat tracks it wouldn't initiate turns and felt like you were just ice skating across the hardpacked.
Jibbing: This board is not a jib stick 50-50's and really muscled presses were the extent of what it could do.
Rider in Mind: The big mountain rider that's charging steep lines and spinning off cliffs and drops.
Personal Thoughts: This board is beefy and not for the weak. You really had to be on top of this thing at all times otherwise it was going to ride you. Venture has a niche market and they know it.
What They Say: As the world's first twin tipped, rockered splitty, the Helix has revolutionized backcountry riding. The ideal choice for riders who push the limits both frontcountry and back, it's true twin shape, offers the benefits of a freestyle deck while bomber construction and aggressive flex bring increased stability, energetic turns, and solid landings. Whether sessioning the park or dropping a cornice, the Helix gives freestyle riders the freedom to take their skills anywhere with confidence and dexterity. Available solid and split.
Support your local snowboard shop buy locally. Find a shop here.